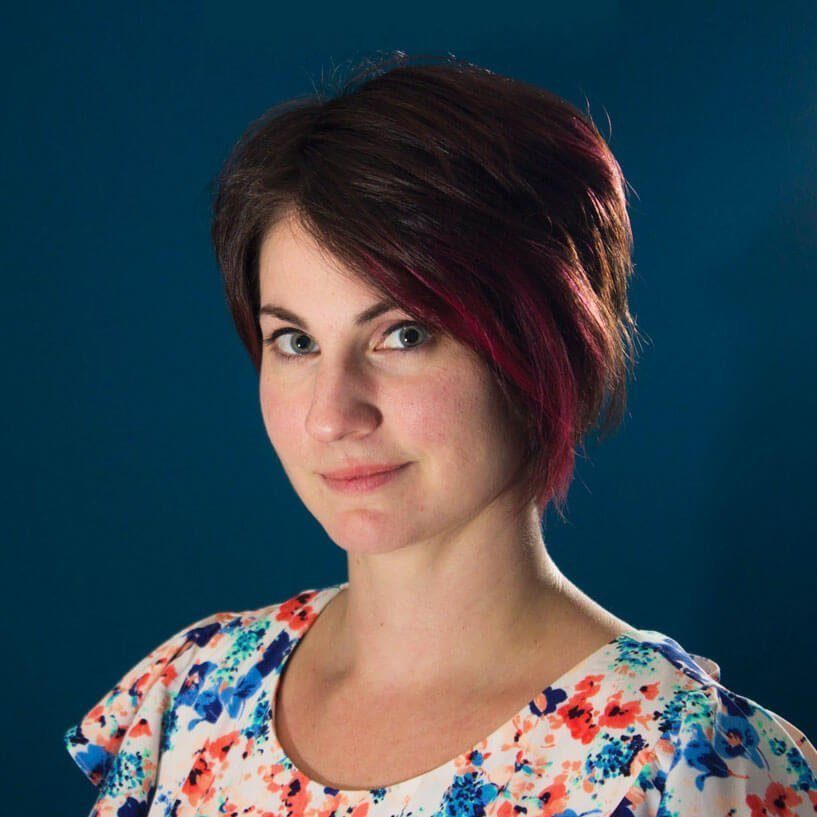 Hi, I'm Amy Marlow-MaCoy (she/her/hers)
I provide therapy for teens, adults, and survivors of narcissistic abuse in Pennsylvania.
I help teens and adults feel more confident, develop healthier relationships, and speak their Truth without shame. With deep connection, empathy, and lots of nerdy metaphors, I provide a space where you can find your voice again.
In our work together, you will find a safe place to tell your story, heal from the pain of the past, and create a life you love.
Say yes to yourself and no to guilt and obligation
Do any of these sound like you?
You try really hard to do everything right, but it feels like you will never be good enough.
You would do anything for your friends and family, but it feels like a one-way street.
You have a hard time making decisions because you're so worried about making the wrong choice.
You keep picking the same partners that aren't right for you, and you want to change that but don't know where to start.
You want to be a strong, assertive, and independent adult, but you don't feel very confident.
Most people don't understand how hard it is to change a pattern
I hear it all the time - "Why do I keep doing this? I keep falling into this trap, but I don't know how to change it!" When you know something isn't working for you and you want to change it so badly, getting stuck in what's not working is incredible frustrating. We default to what we know, to what is familiar, even when it doesn't bring us the results we hope for. But why? Because:
Change
Is
Hard.
When you realize that something is wrong with the way you've always done relationships, you face a choice. Change, and improve your life at the risk of upsetting people you care about? Or stay the same, and feel trapped and resentful? Rock, meet hard place. Fortunately, things are rarely as black and white as they seem, and you don't have to go through this alone.
Sometimes you just need a little help to find your voice again.
As your therapist, I will support you in speaking your Truth. I will hold space for you to tell your story, heal from the pain of the past, and listen to the wisdom of your heart. I will support you in (re)discovering the amazing qualities, strengths, and skills that you already hold inside, and making the choices that are right for you.
No matter how damaged or broken you may feel, healing is possible.
A little about my professional background
I am a Licensed Professional Counselor in Pennsylvania. In early 2020, I published my first book! The Gaslighting Recovery Workbook: Healing from Emotional Abuse was created to aid readers in identifying, understanding, and beginning to heal from gaslighting and manipulation in relationships. You can purchase my workbook on Amazon or at Bookshop.org. *Please note that these are affiliate links, meaning I may receive a small commission if you purchase my writing through them.
I am certified in Dr. Karyl McBride's 5-Step Recovery Model for Adult Children of Narcissists, and love supporting clients in healing from narcissistic abuse. When you have been silenced for so long, there is incredible power in being seen, heard, and believed.
I have been trained in the wonderfully compassionate Internal Family Systems model of therapy (Level 1 and 2). I have also been trained in Eye Movement Desensitization and Reprocessing (EMDR) and Brainspotting, both of which support clients in healing from deep, complex trauma. I am always striving to deepen my knowledge and understanding to help you better. I am also fluent in geek and can find a Star Wars metaphor for almost any situation!
Therapy can help you be your own person
Working with a therapist can help anxious overachievers, people-pleasers, and survivors of narcissistic abuse feel confident, healthy, and strong.
Let's chat about how I may be able to help you. Reach out today for your free 15-minute telephone consultation. During the consultation, we will get to know each other a little and see if it feels like a good fit for us to work together. When you feel ready to take that courageous first step, give me a call at 267-587-6698. It's your turn.
Have blog articles and tips delivered to your inbox!